The Ad EnGage Platform
With real-time behavioral engagement metrics, EDO matches any TV airing to the most powerful signals of human intent. By measuring the moment when consideration moves to intent — it's proven that brands can make movements in market share. Whether linear or streaming, EDO's mix of media analytics and decision science helps your brand Know What Works.
Want to increase your Convergent TV ROI?
Don't plan for reach - plan for outcomes.
With EDO Ad EnGage, leading brands and publishers gain an immediate, comprehensive view of all TV airings (linear AND streaming) — and the real-time behavioral engagements proven to be most predictive of business outcomes. With real-time, syndicated, privacy-safe data - and competitive benchmarks - take immediate action on your linear and streaming TV ad campaigns. Inform in-flight optimizations, plan for the future, and know what works.
Engagement Drives Outcomes
EDO's Ad EnGage platform is powered by predictive outcomes data - with a proven link to market share. By matching the moments when consumers engage with syndicated data of every airing — you have real-time TV intelligence.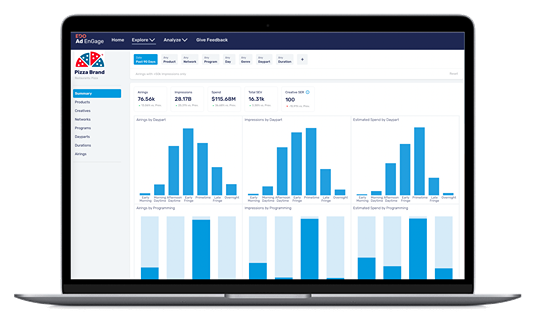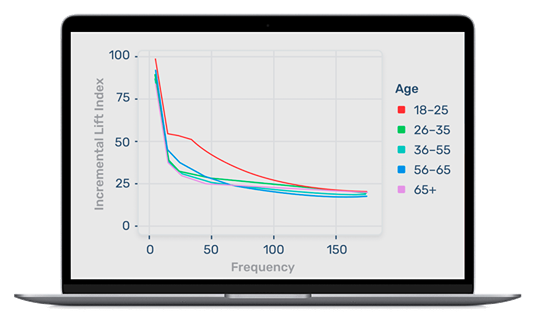 First-ever syndicated multi-touch attribution (MTA) modeling
Until now, MTA has been a slow and limited one-client-at-a-time solution. EDO has created the industry's first MTA solution built on a pooled data set across advertisers. Our MTA dramatically improves actionability, so MTA can better inform all your marketing activities. Go beyond first- or last-touch attribution with EDO's advanced, data-driven modeling capabilities.
Competitive Data, At Your Fingertips
Want to know your competitors better than they do? With syndicated data of every TV airing - and its performance - you'll have real-time access to any brand ad in your category, going back 6+ years. No setup, no custom studies, just all the competitive intel you need backed up by a world class team of data scientists to help you create signal from the noise.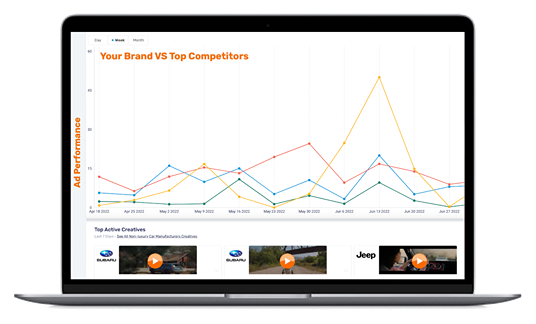 Audience insights
Inform target audiences using demographics, TV viewing behaviors and behavioral responses.
Optimal ad frequency
Nail your ad's frequency to make the most of your budget across linear and streaming TV.
Creative insights
Discover which ads are generating the most consumer engagement to guide creative strategy and in-market rotation decisions.
Sponsorship performance
Measure the performance of network sponsorships, including in-program brand placements and custom creative elements to inform future programming partnerships.
Data-driven linear
Assess Data-Driven Linear audience targeting campaigns and compare performance against historical benchmarks or tandem traditional TV campaigns.
Real accountability
Hold partners accountable while campaigns are in-flight to ensure buys are delivered as promised.
Ready to get started with EDO Ad EnGage?
Same-day onboarding. No setup costs. No need for IT.