Our Mission
We empower brands, networks, and agencies to know what works, unlocking billions of dollars in business value so they can invest in linear and streaming TV advertising with confidence.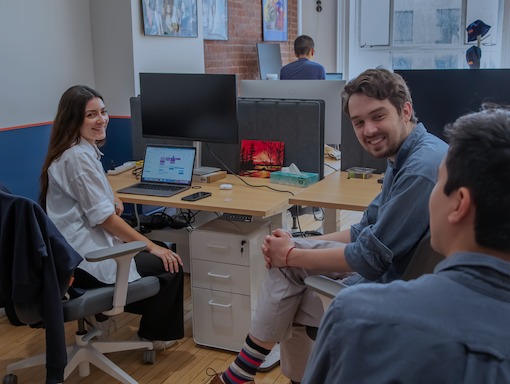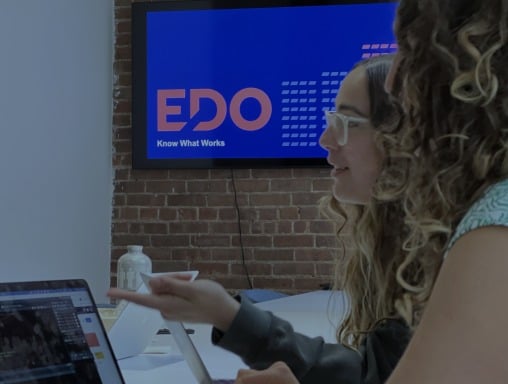 Our Culture
EDOers enjoy being unconventional and thought provoking. We're a fast and nimble team that executes with excellence, and we empower one another to do our best work.
We are Partners
We believe in service. We empower and generate value for our clients, each
other, and our community.
Own Our Excellence
We know excellence is going above and beyond what is required even when no one asks. In all facets of our work, we take pride in the results.
Cultivate Curiosity
Discover which ads are generating the most consumer engagement to guide creative strategy and in-market rotation decisions.
Find a Right Way or Make One
We approach every challenge with an open mind and optimism, embracing each as an opportunity for creativity and growth.
Foster an Environment of Trust
We operate with authenticity, transparency, and integrity with our clients and each other to build and validate this trust.
Complete Coverage + 401k
EDO pays 100% of the employee's monthly premium for most medical, dental, & vision plan options, with free access to One Medical, Teladoc, Talkspace, and Headspace.
Generous Vacation
Flexible PTO and a leadership team that will encourage you to take it.
Free Lunch & Snacks
Fun group lunch orders and an office full of snacks and beverages at the ready.
Diversity, Equity & Inclusion Statement
We're committed to fostering a diverse and equitable workplace that honors authenticity, creativity, and collaboration. We highly encourage different viewpoints and pride ourselves on building an inclusive environment where EDOers of all backgrounds feel empowered to be themselves and do their best work.
EDO is an equal opportunity employer that respects all differences in race, gender identity, age, ethnicity, disabilities, sexual orientation, education, religion, and the many other ways we identify ourselves. The result is an intentionally welcoming environment where all voices are heard.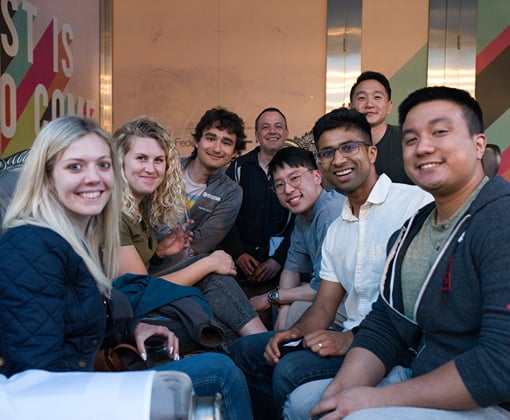 Don't take our word for it:
What EDOers Are Saying
"I thought it would be impossible to bridge my love of science with my interests in art & entertainment. I was thrilled to find EDO - where we do such cool interdisciplinary work with data science, entertainment, and advertising."
"The personal and professional growth I have experienced at EDO is beyond anything I could have hoped for. I appreciate that our leadership prioritizes transparency, and I feel consistently empowered to take ownership of my work."