Despite the frigid New Jersey temperatures I've experienced for the past few days, the calendar says spring is here! That means baseball is back, spring cleaning is upon us, and flowers and trees are in full bloom. Unfortunately, that also means allergy season is in full swing.
It's the time of year when going outside leads to pollen attacks, sinus pressure, headaches, watery eyes, and, well, misery for those of us suffering from seasonal allergies. That means over-the-counter (OTC) allergy brand advertisers are in their busiest season of the year, and a clear increase in TV advertising as seen by EDO proves it.
OTC brands are welcoming spring on TV

Month-over-month metrics for the Pharma OTC: Allergies category are up across the board in April. TV airings and impressions for Pharma OTC allergy brands have increased by 23.1% since March, estimated spend is up 13.4%, and online searches for these seasonal brands and products have grown nearly 15%.
While Claritin (4.5K ad airings), Allegra (3.6K), and Flonase (3.5K) aired the most ads this month, Xyzal has only aired about 2K ads. Despite this, Xyzal generated the second highest number of online searches in the category for April, with roughly 200K incremental searches as a result of its TV advertising.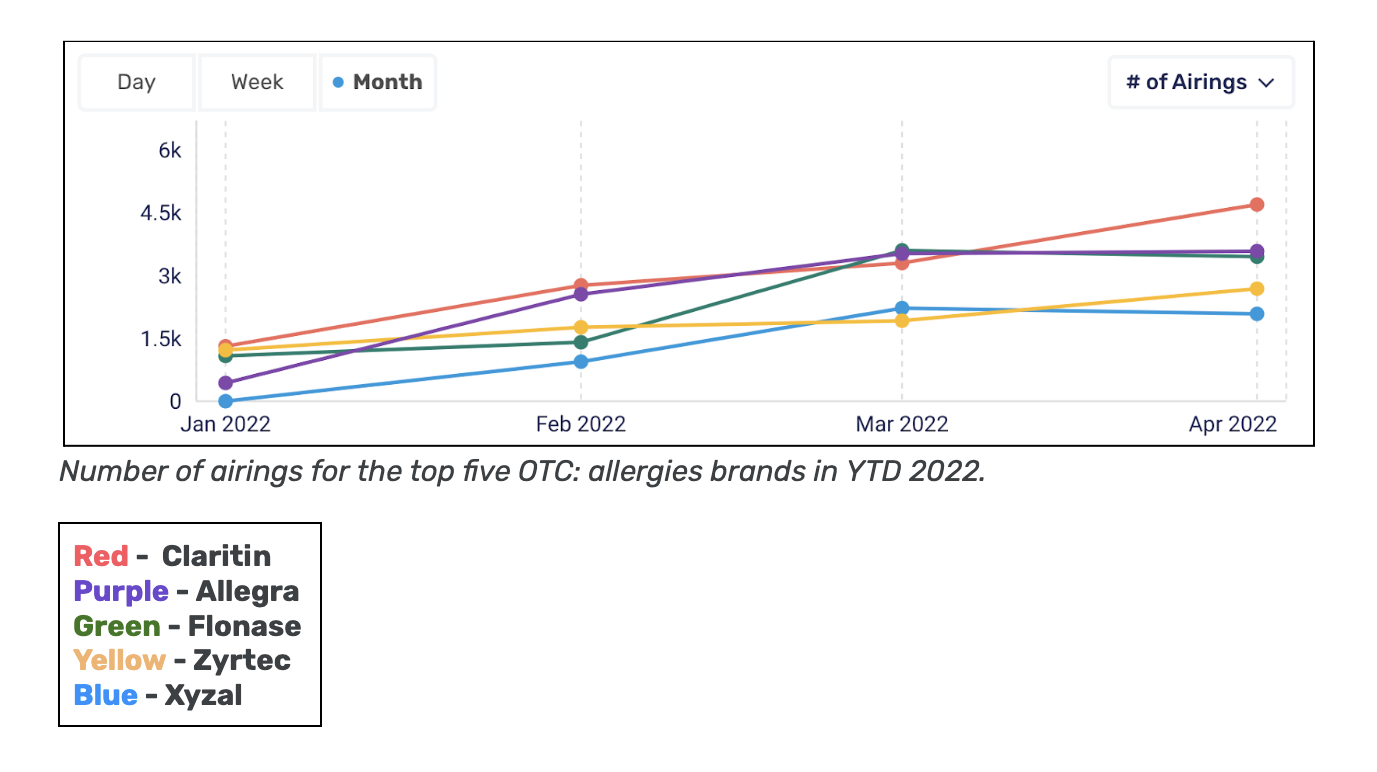 EDO has historically seen how lesser known brands typically generate more search as consumers familiarize themselves with the company's products, and its direct comparison to its better-known competitors within ads, as seen below, may have helped boost consumer interest in the product.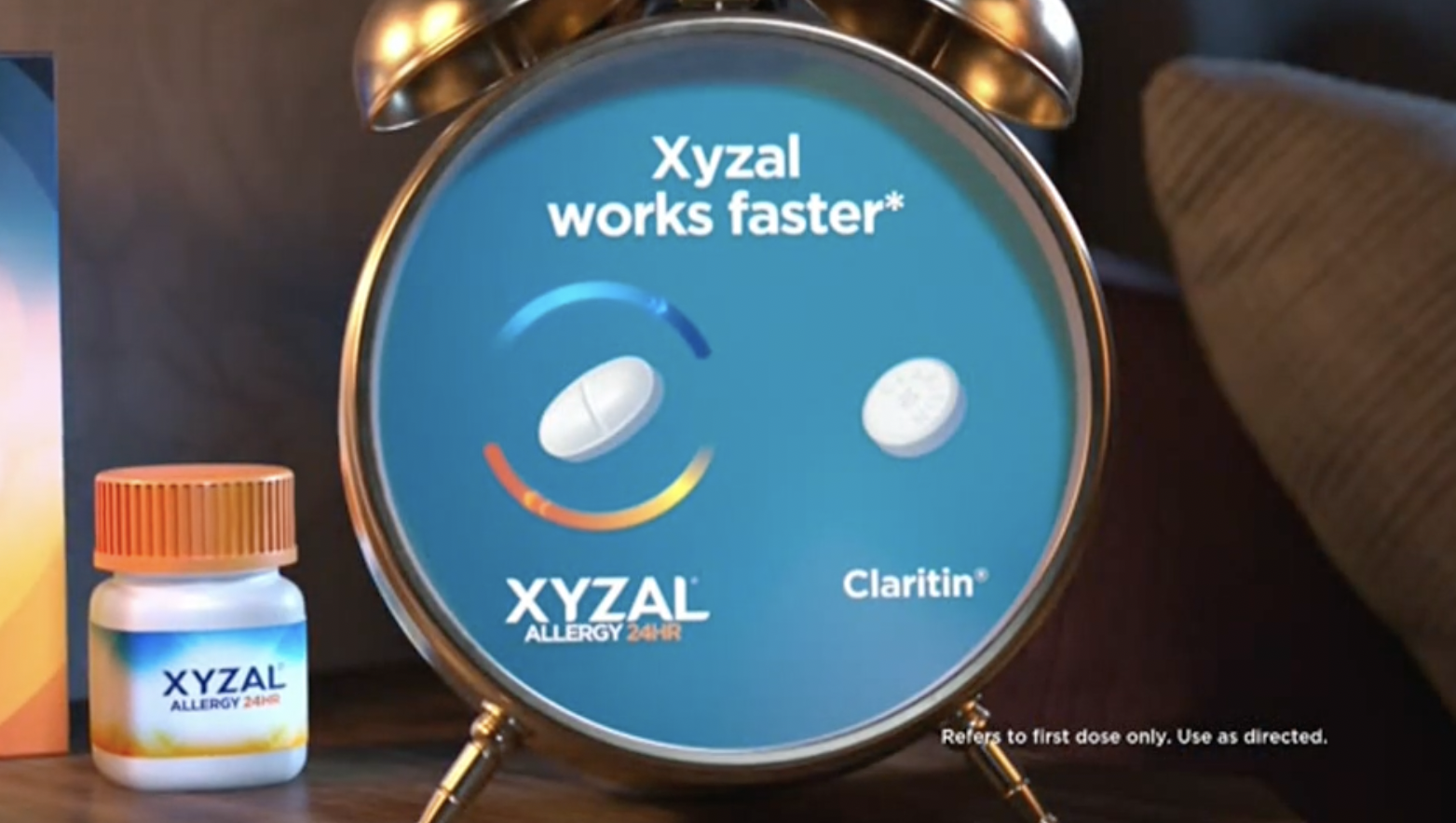 Finding success in TV ads this allergy season
Allergy brands that have invested in TV advertising this year have found what strategies work for them. Demand is rising, there's a consumer pain-point to solve (sleep and relief), and there's an opportunity to position the product against competitors in a crowded marketplace.
Here are a few key takeaways on what works in allergy ads this year:
Networks. In the last month, category brands generated the most search on ABC (96K additional searches), NBC (70K), CBS (48K), Hallmark (40K), and Discovery Channel (38K). Interestingly, these brands invest about the same amount of estimated spend on broadcast and cable networks.

Dayparts. While allergy brands receive one-fourth of their impressions during primetime, they air roughly the same amount of ads (16-18%) from daytime afternoon to late fringe hours.
Allergy season may come and go, but ads are forever.
Contact us today for more information on how EDO can help improve the timeliness of your creatives or optimize ads for higher consumer engagement.