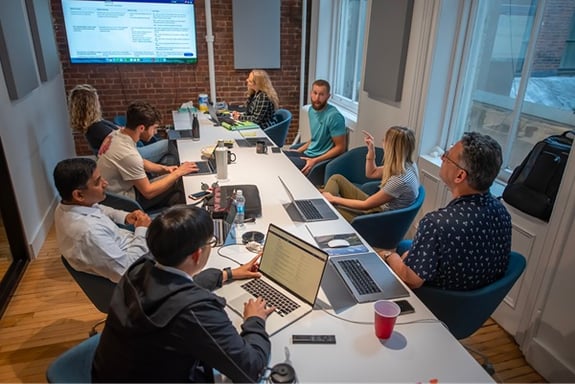 Custom Analytics
Where Predictive Analytics meets Decision Science to solve business problems.
Got a killer question that's keeping your C-Suite up at night? Want to explore ideas to take your media/marketing to the next level? Just curious and want to run a crazy simulation? Our team of Media Analysts and Data Scientists are some of the best in the business, and are just as curious as you.
With predictive TV intelligence, there are no limits.
Media Planning
Plan, optimize, and validate your upfront investments, on-going campaign planning strategies, scatter buys, and maximize make goods — with brand and competitor performance analysis — to drive insight into finding engaged audiences for the right value.
Creative Optimizations
What if you could turn your TV advertising's blind spot into a growth opportunity? Why wait on lengthy surveys to determine recall and purchase intent after-the fact, when you can see opportunities for make real optimization while your campaign is in-flight?
Custom Integrations
Evaluate how in-program integrations and/or talent appearances perform. Understand how in-show integrations or talent appears perform and apply learnings to guide future network integration investment decisions.
Competitive Analysis
Want to know your competitors' better than they do? With a comprehensive view across linear and streaming - go as deep as you dare to learn from your competitors - and beat them.
Historical Benchmarks
How has your brand performed over time? Cut the data by broadcast/cable, by daypart. Go deep into morning or late night, from live events and special performances - to see where you stack up, and can get better.
Sports & Live Events
When premium events are on, your consumers are tuning in. But do you know what the real advantage to "premium" is (and how to justify the investment)? Learn exactly where the real untapped opportunities are with real-time data - across sports, awards and other tentpole events to know what works.
Ready to get started with EDO Ad EnGage?
Same-day onboarding. No setup costs. No need for IT.