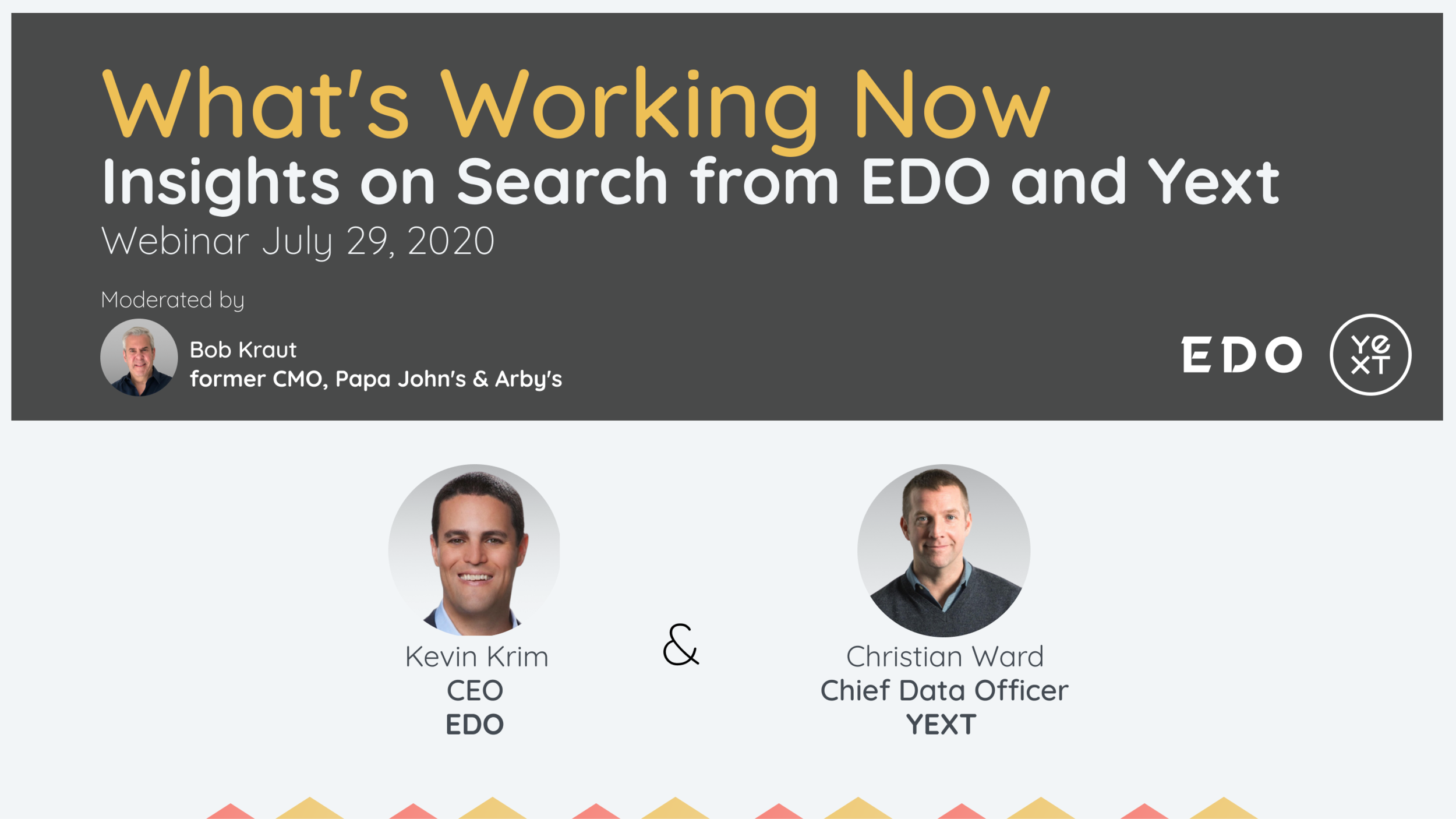 On Wednesday, July 29th, EDO's CEO & President Kevin Krim joined Yext's Chief Data Officer Christian Ward for a fireside chat webinar What's Working Now: Insights on Search from EDO & Yext, moderated by Bob Kraut, former CMO of Papa John's and Arby's and advisor to both companies.
With today's global uncertainty, brands need to be able to gauge changing consumer interest and needs to pivot their actions accordingly. Search provides this data in real-time. As leaders in search, EDO & Yext shared insights on its practical applications to optimize your business plans from the granular, local level to the aggregated, national level. Topics of discussion included:
COVID-19 and Search: What We're Seeing

The Changing Media Landscape

How Search Reduces Costs

How to Build Trust and Meaningfully Engaging Consumers
If you weren't able to join us, you can access the recording of the webinar here.